Welcome to Pacifiction Records!
For real Asian Rock 'n' Roll news updates click HERE!
UPDATE: 2014 is here! We got some LOUD & rockin' music from Japan on Pacifiction Records! Check out the recent releases by Motor Noise RnR junkies HOWLING GUITAR, retro psyche-pop of DEAD BAMBIES, the psycho-intro-mentalist sounds of BOBBY'S BAR and haunting Japanese soul from Black&Blue!
Also be sure to add the new Swamp Fiction release to your color vinyl collection!!! "Terror in Room 208! is an insane combo split by trashers ED WOODS & LOS CHAMPIONS!!!!!
Pacifiction Records & Swamp Fiction Label run an event in Tokyo called "HOUSE of MYSTERY" held every now and then at the live house CLUB HEAVY SICK! If you're visiting Japan, come out and rock 'n' roll with us!

Also, don't miss our blog, links page and USED CD shop where you can find tons of cheap Jrock, Jpop and Japanese punk CDs!: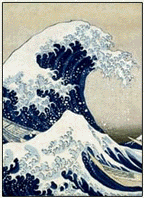 BOBBY'S BAR - ??????
??/??/??
BLACK&BLUE - ??????
??/??/??