Welcome to Pacifiction Records!
For real Asian Rock 'n' Roll news updates click HERE!
UPDATE: 2014 is here! Pacifiction Records will represent a table for the first time ever at the long-running Taiwan fest Passport 2 Taiwan held annually at Union Square in NYC! Come see us on Sunday, May 25th! There will be a display of Taiwan indie accessories, a listening station and Taiwanese folk, punk and indie CDs for sale!
We also got some LOUD & rockin' music from Japan on Pacifiction Records! Check out the recent releases by Motor Noise RnR junkies HOWLING GUITAR, retro psyche-pop of DEAD BAMBIES, the psycho-intro-mentalist sounds of BOBBY'S BAR and haunting Japanese soul from Black&Blue!
Also be sure to add the new Swamp Fiction release to your color vinyl collection!!! "Terror in Room 208! is an insane combo split by trashers ED WOODS & LOS CHAMPIONS!!!!!

Also, don't miss our blog, links page and USED CD shop where you can find tons of cheap Jrock, Jpop and Japanese punk CDs!: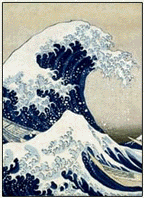 BOBBY'S BAR - ??????
??/??/??
BLACK&BLUE - ??????
??/??/??